Today is World Day for Neuromuscular Diseases and we talked to our Clinical Genetics Manager, Leyre Larzabal, to learn a little more about them.
"First of all, it is important to bear in mind that when we talk about neuromuscular diseases we are referring to a group of more than 150 neurological, progressive and chronic conditions, mostly of genetic origin, which affect the musculature and the nervous system". He also explains that "their onset can occur at any stage of life, but more than 50% appear in childhood, this being their main characteristic", and he points out some of the distinctive symptoms "the loss of muscle strength and the degeneration of the set of muscles and nerves that control it".
In figures, neuromuscular diseases are the most prevalent group of rare or infrequent diseases. The situation in our country is similar to that of other European countries, "in Spain we have an estimated incidence of more than 50,000 patients affected by these pathologies". Leyre also highlights the challenge involved in making a correct clinical diagnosis, since "in many cases they present with a very heterogeneous and overlapping clinical picture between the different entities".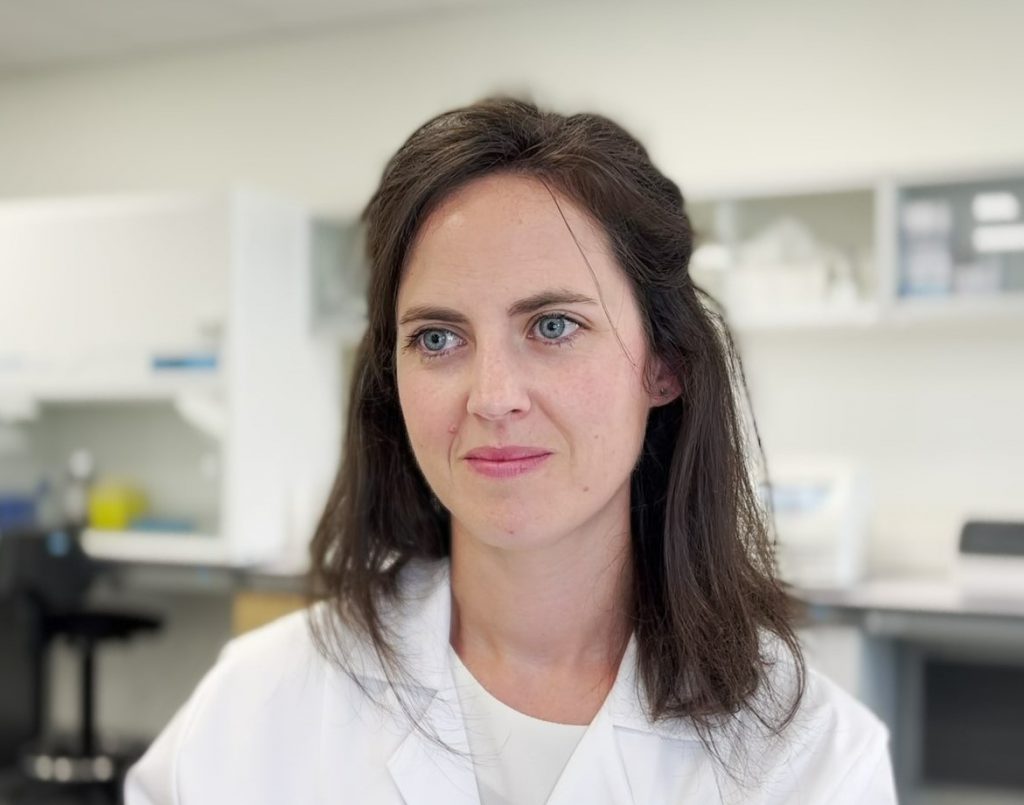 Despite this, there is good news for patients, since "taking into account that most of them have a genetic origin, the performance of a genetic study helps to confirm the clinical suspicion and is decisive to make a correct diagnosis of the disease and thus be able to establish the most appropriate therapies for each case".
In addition, our head of Clinical Genetics highlights another positive factor, "having a genetic diagnosis also allows correct family planning, establishing the risk in the rest of the family and in the offspring".
Today is also celebrated the European Dystonia Day. According to the Spanish Society of Neurology, more than 20,000 people suffer from it in Spain, of which it is believed that approximately half are of genetic origin (primary dystonia), and the other half are secondary dystonia, i.e., associated with other causes.
Leyre señala que "son estos pacientes con enfermedades poco frecuentes los que se enfrentan a otro gran problema, como es el diagnóstico erróneo, lo que ocurre en más del 40% de los casos en este tipo de trastornos", y nos da las claves para intentar disminuir estas cifras, "mejorar el conocimiento de esta enfermedad a nivel de la atención primaria, donde se presenta en muchos casos en su fase más temprana, por lo que resulta esencial saber reconocer, evaluar y tratar adecuadamente esos primeros síntomas".
Para cualquier duda o consulta, puede contactar con nosotros escribiendo un correo electrónico a genetica@dreamgenics.com o llamando por teléfono al 985 088 180 o al 613 031 849 si desea hablar directamente con nuestra responsable de Genética Clínica.